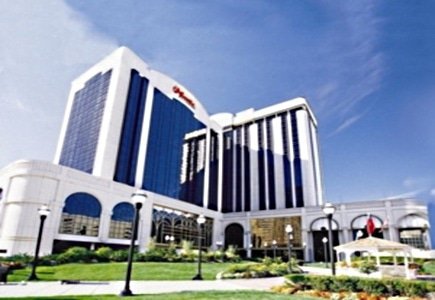 Although the American Gaming Association's petition against the Atlantic Club land casino acquisition by Pokerstars parent The Rational Group was originally on the agenda for the New Jersey Casino Control Commission's next meeting, scheduled for Wednesday March 13, it was removed prior to it.
As New Jersey Regulator's chairman Matthew Levinson has explained, it was a serious issue that required more time for deeper consideration.
Earlier this month, the AGA has launched a strongly worded petition against the approval of Rational Group licensing, an essential precursor to the finalisation of the acquisition deal, offering to present its arguments at any hearing on the Group's licensing that may take place in the future.
The Rational Group has characterised the AGA move as an attempt to stifle competition to its members as well as hypocrisy in the attempt to oppose New Jersey licensing, revealing that it had rejected an offer made by AGA member Caesars Entertainment to sell the World Series of Poker brand and a land casino in Nevada.
However, the Rational Group's New Jersey licensing application is yet to be heard and considered.