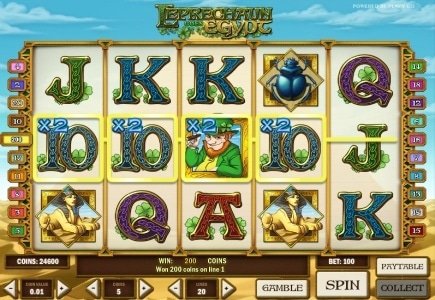 St. Patrick's Day is usually connected to Ireland, but this year leprechauns have apparently decided to go to Egypt for a change. This is in short what the latest game released by Play'n Go Bespoke Game Studio is all about.
Titled "Leprechaun goes Egypt", this slot is created exclusively for gambling group Unibet and it is available in Flash for the Web and in HTML5 for smartphone and tablet devices.
According to Robert Skogh, business development director at Play'n Go, "Leprechaun goes Egypt is a perfect example of what our team of talented game developers can create when combining their skills with the unique insight and knowledge of a customer. The game has only been live for a few weeks but has already proven very popular with the players."
He also specified that several other operators are getting exclusive bespoke games soon.
Commenting on the release, Daniel Eskola, head of gaming at Unibet said that his company knows what its players wanted, adding that they have worked hard with Play and GO to develop a fun slot offering good bonus features and pay-outs.