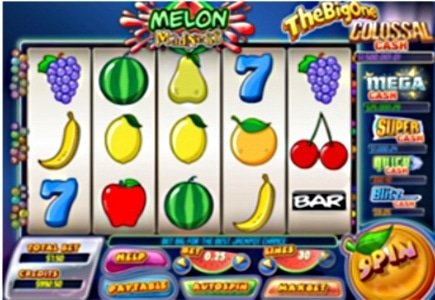 This week, bwin.party digital entertainment's Party Casino has reported that a 46-year old amateur poker player who was trying to qualify for the Montreal World Poker Tour event on the website, hit a huge jackpot payout of $7 525 851.86.
Namely, at one point the player decided to take a break from poker and wagered just $3 at the Melon Madness jackpot slot game when he heard the bells! This is the biggest jackpot win ever recorded on the site, and it has made the lucky punter Party Casino's twenty second millionaire.
Regarding the whole experience, the winner said: "Two years ago I left my job after 23 years and decided to try my hand at poker. I was trying to win a seat to the WPT on PartyPoker, I had $21 left over after registering for the tournament and thought I would try my luck on their sister site PartyCasino. I was thinking maybe I could double up and register for another poker tournament. After a couple of spins, I hit the big one! The pop up on the screen was saying I won over 7 MILLION! I thought to myself, wow, it took me 2 years to realize that I'm a mediocre poker player and only 2 or 3 spins to realize that I'm really, really good at slots! Thank you PartyCasino."