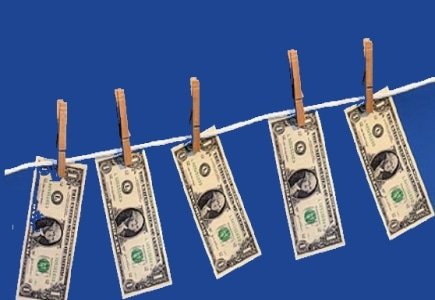 While anti-internet gambling supporters, politicians and self-interested national regulators insist on the idea that online gambling websites are fertile grounds for money laundering operations, top European politicians and experts discussed internet poker safety standards at a meeting called this month in Brussels.
Arranged by Jürgen Creutzmann, a member of the European parliament, prominent in EU regulatory strategies in the past, the meeting considered the threat of money laundering in the industry and the results of an extensive research into the subject was presented.
Explaining the research findings, Professor of Economics at Johannes-Kepler-Universität in Linz, Dr. Friedrich Schneider pointed out that even if all the money wagered on internet poker sites was devoted to money laundering, its total volume would still be small relative to other economic channel possibilities.
Agreeing on that Detlev Henze, CEO of TÜV Trust IT GmbH, said his organisation is currently carrying out a research study developing a check list for security risks assessment.
Sven Stiel, director of Pokerstars northern European operations, accepted Prof. Schneider's opinion adding that virtually all online poker player deposits and withdrawals are conducted via licensed banks with rigorous anti-money laundering surveillance system.
What is more, real-money poker players have to verify their identities prior to cash-outs, and the sophisticated tracking and recording software used by internet gambling companies provide an accurate traceability that discourages would be launderers.
The fourth EU Anti-Money Laundering Directive, published by the European Commission in January this year, proposes that online gaming regulations to combat money laundering follow a risk based approach.
The European Betting and Gaming Association has reportedly supported the recommendations which MEP Creutzmann proposed:
"It acknowledges that the levels and types of action required to be taken by member states, supervisors and firms will vary according to the nature and severity of risks in particular jurisdictions and sectors, and clarifies the types of situations in which simplified customer due diligence will be appropriate, as against those where it is necessary for firms to conduct enhanced checks."
In the Committee on the Internal Market and Consumer Protection report, the rapporteur for online gambling to the European Parliament MEP Ashley Fox noted that "additional safeguards against money laundering can be found in the EU's regulatory framework for establishing and licensing financial service providers."