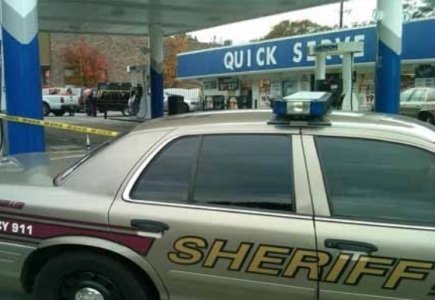 A nine-month investigation into alleged online 'sweepstakes' style gambling on the premises of seven gas station stores in Floyd County, Georgia has led to raids of the venues by Sheriff department and other officials, including some from the Georgia Department of Revenue.
In a statement on the raids, Sheriff Tim Burkhalter said: "Cash pay-outs are illegal and we will make sure we enforce the law when it comes to illegal pay-outs. This is something we feel is a scourge in our community."
"While having slot machines in a store is legal, having a cash pay-out isn't," he added.
However, this does not seem to concern one of the store owners, Nikki Raj, who said she isn't worried about the investigation because she and her family operate their business according to the state law.
She also noted that those who play on the machines use their virtual earnings for store credit to purchase merchandise such as food.