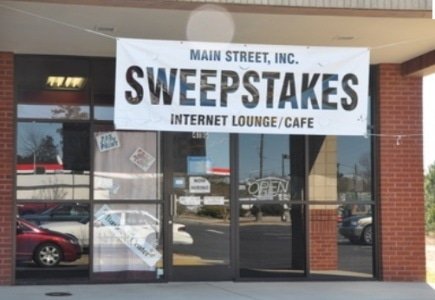 Ever since the North Carolina Supreme Court proclaimed internet cafe 'sweepstakes' style online gambling is illegal, the state's enforcement authorities have been conducting investigations and raids against suspected venues.
This week, on March 26, Cumberland County deputies raided video gambling sweepstakes cafes still in operation, arrested the owners, issuing citations to players and seizing computers.
And even though some operators protested such actions, claiming that they had changed their business models and games in order to comply with the Supreme Court decision, sheriff's attorney Ronnie Mitchell said the law enforcement agencies have concluded they remain illegal.