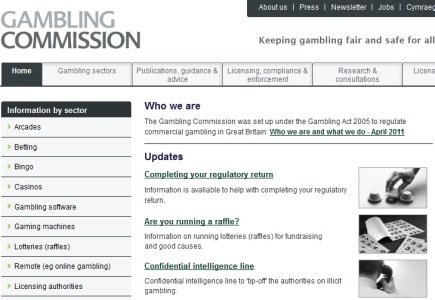 This week, British Minister for Sport and tourism Hugh Robertson appointed two new members to the UK Gambling Commission - Robert Foster and Mary Chapman, who already hold commissioner roles at the National Lottery Commission.
The appointments will take effect from April 1, 2013.
Appointed as a National Lottery Commissioner in April 2005 where he also served as Chairman of the Project Board, prior to these roles, he was Chief Executive of the Competition Commission.
As for Chapman, in addition to her appointment to the National Lottery Commission, she is the Chair of the Remuneration Committee and a member of the Commission's Regulating with Excellence Reference Group, as well as a non-executive director of the Royal Mint, Chairman of the Institute of Customer Service, a council member of the Girls' Day School Trust, of Brunel University and the Archbishops' Council of the Church of England.