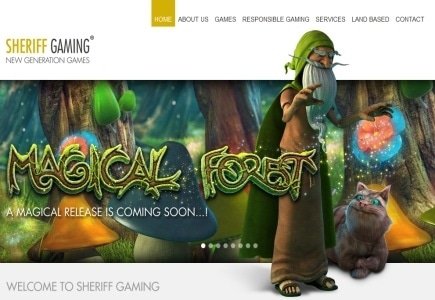 An announcement came this week from Dutch game developer Sheriff Gaming that they will launch two new games this week- one table game and one 3D slot.
The table game in question is "Craps", about which the company stated: "Our technology allows us to differentiate our games from other mainstream slot and table games, engaging players and providing our customers with an extremely valuable acquisition tool."
In terms of Sheriff's new 3D slot, "Piggy Bank", it's a bank heist-themed slot that includes loads of special features. It's set in an abandoned aircraft hangar where players should collect as many objects as possible, including hidden prize credits and multipliers. Other features include Wilds, Click Me Bonus, Double Up or Quad Up, multipliers and multiplier bonuses, as well as a new Floating Multiplier Bonus feature, which awards players with special multiplier bonuses on select reels and winning combinations.
"Our unique 3D game content has really captured the imagination of our customers as we continue to sign new deals on a weekly basis. Piggy Bank is an excellent addition to our slot portfolio and has already been very well received by our customers," said the company in its statement.