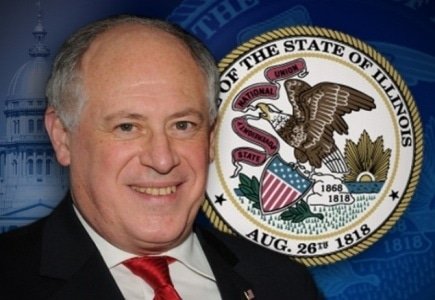 Illinois Governor Pat Quinn is not very enthusiastic about the legalisation of online gambling in the state and has reservations about a late proposal by state Senator Terry Link in a land casino bill regarding the addition of Internet gambling.
The idea is to make provision for Illinois land casino or track owners to operate gambling websites in addition to traditional operations which would generate new tax revenues and help paying down Illinois's massive pension debt.
The supporters of the bill argue that people already play online, so the state should regulate the games and get tax revenues.
Opposing the idea, Gov. Quinn said: "I think that's problematic. It's a brand new idea and there hasn't been much review on that at all. Anytime you have something brand new it shouldn't just be thrown into a bill at the last minute."
The state Senate President John Cullerton, who took a run at the issue himself some months ago, but was unsuccessful, despite the fact that Illinois was the first state to permit buying lottery tickets online, still thinks that Illinois could prosper from being a hub for online gambling.
Sen. Link's proposal suggests that only Illinoisans over 21 years old would be allowed to play online, and an online gambling licence would cost a casino owner $20 million up front. The games offered would be well-known casino games like poker or roulette.
As legislators are scheduled to be in session all through this May, there is time to thoroughly debate the issue.