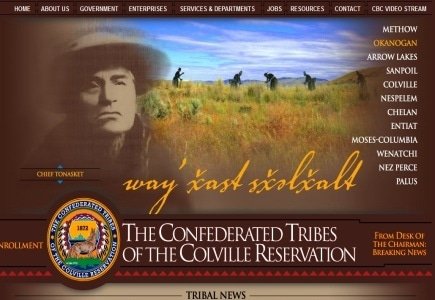 The third online gambling deal has been closed this week by the American online and land casino content provider games Bally Technologies Incorporated, which will from now on supply its e-gaming platform and mobile technology to the Confederated Tribes of the Colville Reservation.
Based on the deal, all three venues owned by the operator's Colville Tribal Casino subsidiary in Washington State will use Bally's products to provide players with online play-for-free poker, slot and table games.
This is in line with the current draconian Washington state laws against internet gambling because there is no gambling taking place in free-to-play, no cash pay-out activity.
Also, the Mill Bay Casino, Okanogan Bingo Casino and Coulee Dam Casino properties will get access to Bally's cloud-based mobile platform which they will use to offer and manage custom, native iPhone, iPad and Android apps along with a mobile website from a single content management system.
There's more than a hundred features developed by Bally for casino operators to incorporate into their apps, enabling partners to entertain, educate, interact, market and learn from guests and players.
According to John Connelly, business development vice-president for Bally, "The opportunity to partner with Colville Tribal Casinos on these initiatives is an honor for us.
"This partnership represents the first e-gaming agreement announced in the state of Washington and we are confident our technology will make a significant and positive impact in numerous areas of its business.
"Our e-gaming platform provides a number of advantages to Colville. It will have the ability to integrate the technology with its core casino management systems and conduct marketing, bonusing, data tracking and collection seamlessly, enabling it to market to its players in a way that has never been possible before.
"When combined with custom casino concierge mobile applications, Colville will be able to deliver a robust interactive experience. Colville is taking an important step in enhancing what it offers its patrons, gaining a competitive advantage and, ultimately, helping bring the casino to its players and its players to the casino," he concluded.
On the other side, Joe Pakootas, CEO for Coulee Dam-based Colville Tribal Federal Corporation, added: "We are excited to announce the first e-gaming platform partnership in Washington and the future launch of custom mobile applications for our properties.
"Even more so, we are pleased to announce this agreement in anticipation of the outstanding benefits and entertainment this technology will offer our patrons. We are confident an online and mobile play-for-free offering and custom mobile applications will enhance our patrons' experience off-property as well as drive them to our casinos by providing substantial rewards and benefits for them to take advantage of on-property."