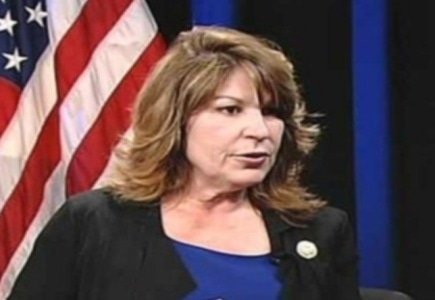 A report came this week that the author of Pennsylvanian online gambling bill, Rep. Tina Davis, has briefly launched her measure in the House, but withdrew it almost immediately for further work and discussion with various interested parties.
Also, in an interview with Francine Schertzer on her political program "On The Issues", Davis expressed expectation that her bill will be re-introduced within the next two weeks.
She also revealed that her bill envisages licensing for existing Pennsylvanian land operators who would have exclusivity in operating intrastate online gambling, but at a rather high fee of $40 million plus and a gross gaming revenue tax rate of 45 percent. According to Davis, these high rates may be reduced after debate and discussion.
Furthermore, she explained that her bill does not contain any provision for interstate compacts because she believes that with its 12 million residents Pennsylvania has a sufficiently large population to sustain online gambling without having to enter liquidity agreements with other states, but also because she sought to protect existing state land gambling operators.
Davis also said that she has met fellow Pennsylvanian Rep. Paul Clymer who plans to introduce a bill seeking to ban online gambling in the state, and that after talking for a while with him, they decided to agree to disagree on the issue.
In addition, she said an unnamed state Senator was also considering a bill that would complement her own, and that the talks with the state gaming regulator regarding the bill are yet to be held.
Finally, Davis repeated that in her opinion Pennsylvania needs to get into the internet gambling waters as it is gaining momentum among US states.