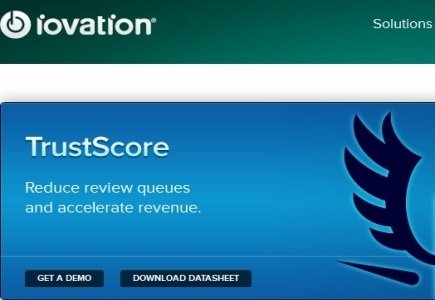 A brand new security service launched by online transaction security specialist Iovation has been presented this week under the name TrustScore.
The new security software identifies website visitors that are most likely to be trustworthy - even if they've never visited the site before – by analyzing a consumer's online activity from his or her collective devices and assigning a rating to those devices based on historical behavour.
The software produces this score without collecting a customer's personally identifiable information, but its results are still able to help online companies to reduce operational expense, boost revenues and improve customer experience.
According to Iovation, by using this new service, companies save time as they will see the number of manual reviews reduced, minimize the cost of handling reviews and eliminate delays for good customers, at the same time being able to identify which new customers qualify for special offers or status.
"Knowing who's good can be as valuable as knowing who's risky for online businesses," said Iovation vice president of product Scott Olson, adding: "We are leveraging the eight years of data built on helping customers fight online fraud, and we are applying sophisticated analytics to use that data to determine who's good. Many online retailers review upward of 10 percent of online transactions of which the vast majority are ultimately approved. Enabling our customers to bypass reviews by recognizing good customers can dramatically impact their operations and the efficiency of their fraud team."