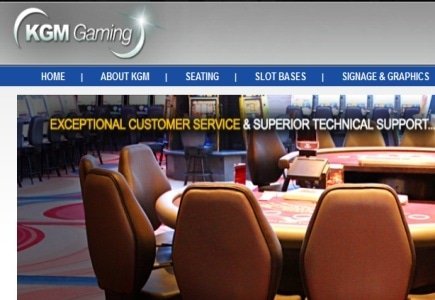 The prospect of legalization of online gambling in the US has pushed the Philadelphia-based land casino supplier KGM to seek to position itself well for such developments with an interactive games content letter of intent in which it seeks to license game content and interactive technology from Spin Games LLC.
Based on the letter of intent, a definitive agreement for the licensing of game content and interactive technology for regulated markets throughout the United States and Canada has been reached, according to which Spin Games will license to KGM a portfolio of interactive content, including slots, bingo, keno, video poker and table games, along with its interactive gaming technology, both available for both desktop and mobile applications.
According to Howard Weis, president of KGM, "Being a licensee entrenched in jurisdictions currently approved for online gaming, the relationship with Spin Games allows a 'quick to market' interactive strategy, where KGM may utilize Spin Games' technology and content already being implemented outside of the United States."
Another comment arrived from Kent Young, president of Spin Games LLC who said: "We're delighted to be partnering with KGM, and believe our relationship will provide great value to operators within regulated gaming markets, allowing an alternative stream of content than is currently being offered from traditional sources.
"It's our intention to be one of the first companies to take advantage of the new interactive regulations in the USA, and this letter of intent is certainly a step in that direction."