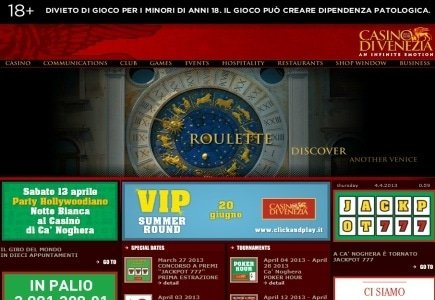 A report came this week that Malta gambling regulator Lotteries and Gaming Authority (LGA) has suspended the Casino di Venezia license over a rather general allegation that the casino is non-compliant with its license conditions.
This way, it has put 67 jobs at risk, but it nevertheless justified the move via parliamentary Secretary for Competitiveness, Edward Zammit Lewis who said that the 67 employees were facing job uncertainty after the casino failed to comply with its stipulated conditions due to losses it has been making since the end of 2011.
This suspension will also affect the online live dealer action streamed from the casino.
According to Zammit Lewis, the government had spent the last two weeks talking to the General Workers' Union and casino management, but since the casino's financial problems had led it to fail to adhere to its license conditions, the LGA decide to issue a suspension notice in line with the law.