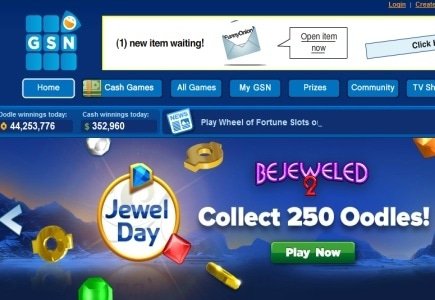 A deal has been struck this week, based on which the interactive division of GSN, dubbed GSN Digital, will introduce Deal or No Deal Slots to its GSN multigame portal on Facebook.
The video slot is based on the popular television game show, Deal or No Deal, which was created by production company Endemol, and it involves parts from the show, such as making a deal with the Banker, pushing the Deal Button, and opening cases to unlock dollar amounts.
It's played on five reels and 15 paylines, where players can earn virtual Tokens by matching various combinations of symbols. There's also a Deal or No Deal mini game that features up to eight rounds of play in which players eliminate cases and receive offers from the Banker.
And while it is currently available on Facebook within the Games by GSN app, which also includes titles like Wheel of Fortune® Slots, Outlaw Video Poker, Video Bingo and Speakeasy Solitaire, it will soon become available on the GSN (.com) website.
According to Jeff Karp, executive vice president, mobile and social games for GSN Digital, "Deal or No Deal Slots is the latest example of how GSN Digital is breaking the traditional slots norm by combining great game mechanics with a highly engaging mini game. The result is a top-quality gaming experience that provides a combination of entertainment and moments of suspense to keep players coming back for more."
It was added by Jurian Van der Meer, managing director of Endemol Games: "This new partnership with GSN represents another milestone for Deal or No Deal, which is a long-established and powerful global brand in the online gaming space. The format is a perfect fit for this kind of social casino game and we believe Deal or No Deal Slots will be a big hit with fans around the world."