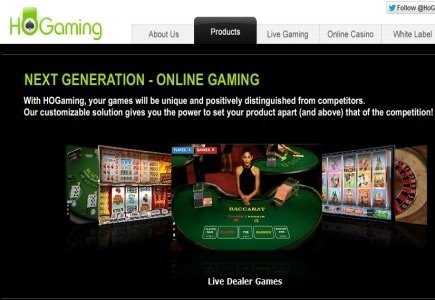 This week, the Italian regulator Amministrazione Autonoma Monopoli di Stato (AAMS) has approved live dealer provider HoGaming as an online Live Casino Provider in Italy.
Thanks to such development, HoGaming can offer Italian operators to supply their players with an individually-branded suite of live dealer games, at the same time presenting the third generation of their live casino platform in Europe's largest online gaming market.
Their suite of live dealer games includes a roulette, blackjack and baccarat variations, and this complete offering will be streamed from their studios in Estonia.
In addition to this, the company's land-based customers will be able to stream live dealer games straight from its own land casinos via individually-branded studios staffed by native Italian-speakers.
According to HoGaming's CEO, Peter Kjaer, "It's the perfect opportunity to show European operators that we're serious when it comes to offering them opportunities that were previously exclusive to the top Asian providers. Our live casino is scrupulously fair and completely secure, and we've ensured that the range of games, the quality of the stream and the reliability of the platform are unmatched anywhere in the world.
'We've built a system that assesses a player's connection speed and optimises the stream accordingly, so operators can be completely confident that their players are enjoying the best experience possible. We've also introduced custom chip values, the ability to 'bet behind', and customisation."
He also revealed the company's plans to release the mobile version of its platform within the next few weeks. "We'll be the first to make full use of 3G and 4G networks to stream live dealer action to players' tablets and smart phones, regardless of the device's connection, make or operating system," he said.