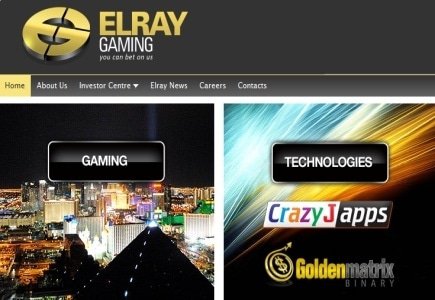 A familiar name reappeared recently in the industry representing a new mobile gambling technology initiative – that of Brian Goodman, an Australian businessman who is known as the owner of RTG-powered online gambling venues like Giant Vegas, Kiss and Sierra, Knuts Poker and Lucky Lucy Bingo.
He is also known among industry observers as one of the parties involved in a bitter dispute with RealTime Gaming - KDMS International - Montana Overseas.
However, now he is out with good news as his Elray Gaming, an online gaming subsidiary of consulting and marketing parent Elray Resources, has launched a dedicated unit titled Elray Mobile.
The aim of the company is to develop and acquire companies dealing with both free-play and mobile casino gambling technologies, and it is registered in several jurisdictions where online gambling is legally licensed, such as the UK.
Still, it targets the American market, where predictions speak in favor of the change of political-legal situation.
As CEO of the company, Goodman revealed: "With the industry naturally progressing towards mobile gaming, as seen recently with Zynga's announcement to enter the online and mobile gaming sector, it only made sense for Elray Gaming to position itself as a player in the social gaming and mobile casino industry, and [we] will work to develop and acquire operating mobile gaming technology companies to expand [our] portfolio."