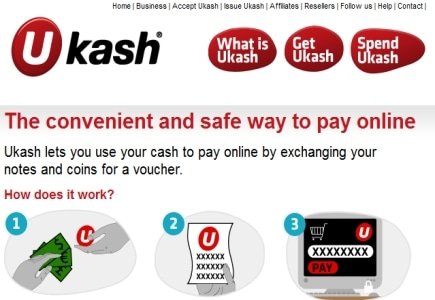 An announcement came this week from online cash payment provider, Ukash regarding a brand new UK service which will provide the facility to access cash without a request of a debit or credit card, all in partnership with PayPoint.
The new service is dubbed Cash Withdrawals, and it will go live later this month, offering an easy way to exchange gaming winnings or spare Ukash for cash at more than 24,000 PayPoint locations across the UK.
Prior to this innovation, winnings would be returned to the user in the form of a new unique code, which could then be used to make further purchases, or combined with other Ukash codes.
Ukash CEO David Hunter said this week that "At the heart of this new service is our mission to give players the utmost flexibility with their Ukash. We also believe it creates greater appeal for operators to add Ukash to their payment options.
"By partnering with PayPoint, we are giving players multiple points of access at the network of PayPoint locations around the UK. It could be someone who has been gambling or gaming online and wants to turn their winnings into cash or a consumer who has returned goods they purchased online with Ukash. The refund will be paid to them in Ukash which they can convert back into cash."
In addition, Andrew Goddard, retail director at PayPoint, said: "Ukash has proved very popular with our customers and as a footfall generator for our retail partners."