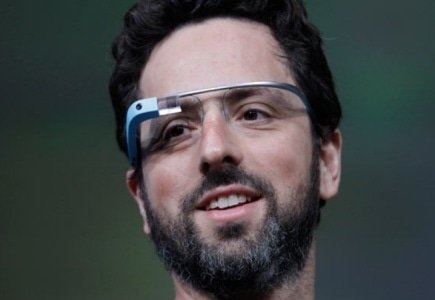 The release of "augmented eye-wear" products from Google and Apple has triggered some controversy among strip clubs, casinos and cinemas, but this does not seem to deter technology provider Infinity Augmented Reality which stated this week that they remain confident that the eye-wear will find its wide application in online gambling, as it heralds a new and "next generation" way to experience the pastime.
According to the company, the development of high tech software and hardware applications for augmented reality platforms including eyewear being developed by Google, Apple and others is currently in the pipeline.
"Using specially equipped eyewear, virtual images, video, and sound are superimposed for the user over what is actually seen and heard, heightening the real-life experience with additional information that is pertinent, informative, practical, and/or entertaining," noted the company, adding:
"The individual user may also be fully immersed in a virtual world, temporarily blocking out real surroundings. With augmented reality, sensory inputs are no longer limited to what is within eyeshot or earshot, but may incorporate, in real-time, all that the network has to offer."
Furthermore, the provider opined that in the world of online gambling new augmented reality (AR) eyewear, in combination with Infinity AR technology (including 360 degree camera technology) will offer an online gambling experience that was not possible to experience before.
"This new format for playing will take the stagnant style of online gaming, transforming it to dynamically experiencing the game. Online gambling and entertainment software and hardware applications present a major opportunity for Infinity AR," said a statement from the technology firm.
It was added by Infinity AR's chief executive, Avrohom Oratz: "Casinos have spent billions of dollars building fascinating structures to entice and lure gamblers and their families to their destinations. The Venetian, Bellagio, and Wynn are among the most premier gambling destinations in the world offering the ultimate gambling experiences."
He underlined that since online gambling lacks the true ambience of land casinos, it needs to have "the wow factor" to generate a more exciting and enjoyable experience – which is what the product should bring to it.
"The applications of yesterday won't hack it. The economics of this industry have us very excited and we want to be a significant vendor to gamers and gaming companies," he said.
Regarding the benefits brought by the augmented reality glasses produced by companies like Google and Lumus, Infinity AR stated that it plans to use its augmented reality applications through these glasses or through other mobile devices such as smart phones.
What the glasses will bring to perception is that whenever a person wearing them turns his or her head in various directions and looks at different people or objects through the eyewear, the sights that are overlaid shift accordingly.
Furthermore, such eyewear includes speakers that add virtual sounds well as microphones that capture and interpret the user's spoken commands through speech recognition technology, and thereby enable the product to summon desired information and actions.