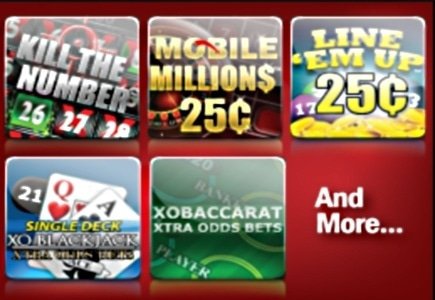 The latest addition to Cantor Gaming's Mobile Casino platform is Line 'Em Up, described as a modern variation of Keno that features a progressive jackpot.
The game lets players choose their own numbers, or request a random pick. They can choose five numbers between 1 and 24 per line, and play up to three lines per game.
The game does not require high fees (it's available in a 25 cent value) and gives fast results. It has been made available to players at Cantor Gaming's eight Race & Sports Books in Nevada who can access it via their mobile device.
"We are pleased to announce the release of this innovative new game for Nevada patrons from our popular Cantor Mobile Casino™ platform. "Line 'Em Up™ offers a thrilling game with the opportunity to win big, and a progressive jackpot, all in real-time, combining exciting rewards with the latest in mobile technology," said Lee M. Amaitis , President and chief executive officer of Cantor Gaming®.