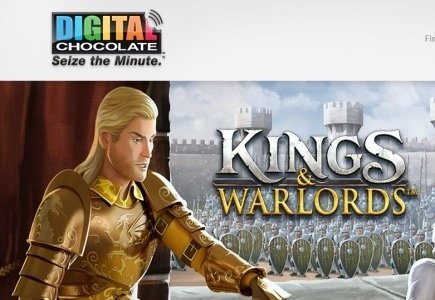 Thanks to a deal signed earlier this year with Betable, the latest novelty in the offering of California-based social games developer Digital Chocolate is the Slots! Pocket UK application for iPhone and iPad, available for real-money play exclusively in the United Kingdom.
The app enables UK punters to wager either real-money or virtual currency and chips on pulls of the slot machine. It has been specified that Betable deals with all the real-money aspects of the game, including player authentication, compliance, fraud prevention, identity checks, wagering and gambling results.
According to Digital Chocolate CEO, Jason Loia, "Real-money play is a major growth opportunity in mobile gaming and we believe by combining social game design with RMG, we will help pioneer a whole new class of mobile gaming."
He specified that the current seven slot machines in the Digital Chocolate offering will be complemented by new additions in near future.
On behalf of Betable, its CEO and founder Christopher Griffin said: "Companies like Digital Chocolate are building original games that will delight and entertain players whether they choose to play for real-money or not."