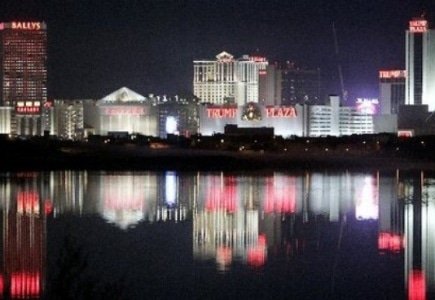 In a response to New Jersey legislative budget chief, David Rosen, who asked for clarity on the issue, the state treasurer Andrew Sidamon-Eristoff reiterated his assessment that the legalization of online gambling could generate $225 million in state taxes, at a 15 percent tax rate.
The Treasurer's estimates were based on a report from a Wells Fargo analyst who projected New Jersey's Internet gambling potential could grow to $1.5 billion over the next five years, but he had opted for a more conservative estimate of $1.2 million in overall revenues.
Sidamon-Eristoff thinks that the Wells Fargo study may have underestimated the potential of Atlantic City-based online gambling where he expects $180 million in tax revenues to be generated during the first fiscal year of implementation.
"Wells Fargo estimated an initial impact, which did not benefit from a specific knowledge of the final legislation or our ultimate plans governing how quickly we would be able to roll out a fully functional system. We also feel that the analysis underestimated the level of excitement, novelty and publicity that such a rare opportunity would create," Sidamon-Eristoff explained.
The Wells Fargo senior analyst Dennis Farrell Jr. who issued the original estimates, said it was possible Internet gambling could gross $1.2 billion in the first year, but that there were many unknown parameters, including when the regulations would be published and when companies are ready to go online.
The New Jersey Division of Gaming Enforcement is tasked with delivering and implementing online gambling regulations sometime between late May and late November 2013, with licences given to existing New Jersey land gambling licence holders and strictly controlled.
Meanwhile, the UK-based consultancy GamblingData has published its own forecast on New Jersey's potential for online gambling - based on data from the Italian market, a country chosen because its tax rate also is 15 percent - projecting gross gambling revenues of $262 million in the first year.