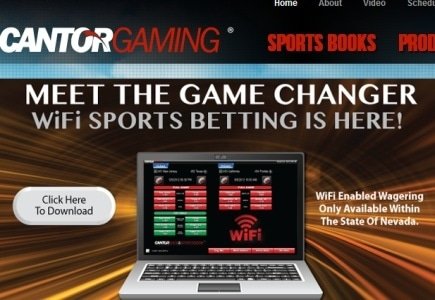 This week, Cantor Gaming (Cantor) announced an agreement with Bahama casino resort Atlantis, Paradise Island (Atlantis) which it will provide with a full mobile casino gaming and mobile sports wagering solution.
This enables Atlantis to offer its patrons a wide selection of casino style games on Cantor Gaming's proprietary mobile gaming system, including a selection of slots, table games and video poker, and also Cantor has agreed to develop a new race and sports book at Atlantis, which should become available later this year.
In addition, the deal envisages that Cantor will license both its mobile gaming, race book and sports pool systems, and provide risk management consulting services to Atlantis.
According to Lee M. Amaitis, President and chief executive officer of Cantor Gaming, "We are delighted to bring a new wave of entertainment and innovation to the Bahamas as the first provider of mobile gaming in this region. We look forward to the launch of a new race and sports book for Atlantis. Not only does this agreement mark an exciting new geographic footprint for our business, but we are honored to work with Atlantis, at this world renowned luxurious resort, known for its style and highest customer satisfaction."
It was added by George Markantonis, president and managing director of Altantis, Paradise Island: "We are excited to partner with Cantor Gaming® and be exclusive providers of mobile gaming in the Bahamas. Reputed for their depth of technological innovation and industry know-how Cantor Gaming is a natural choice as we seek to offer our customers an unbeatable experience."