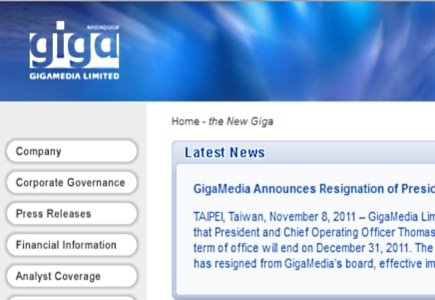 GigaMedia Limited has appointed Ronald Ho as COO of its Fun Town online games business in order to strategically reposition the firm and extend its online gaming platform with self-developed casual browser/mobile games.
Ho joins GigaMedia from Gamania China Digital Entertainment Co., Ltd., after a 13-year career in the Taiwan-listed online games supplier with operations across Greater China.
He held a number of positions and most recently served as chief operating officer of China operations. As instrumental in driving growth Ho was leading Gamania's overall China market strategy and execution, including internal development of browser/Web games.
As GigaMedia said, its expectations include launching a self-developed browser/mobile games in the second half of 2013, and reformatted versions of some of its existing PC-based casual games.