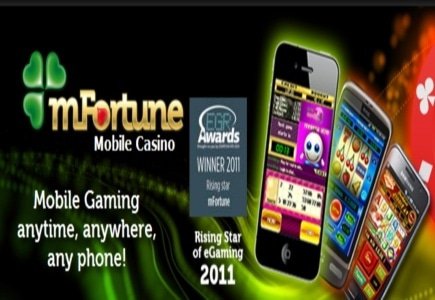 Winning this year's mGaming Summit 'Best Mobile Casino Operator' award at the gala event held on 24th April 2013 represents another confirmation of the superb service offered by mFortune to its punters and partners. This award has come just in time to maintain the success streak as the company has been granted another three awards during the past 12 months including the 2012eGR Award – Mobile Product of the Year, 2012 mGaming Summit Award – Best Mobile Poker Operator and 2012 mGaming Summit Award - Best Mobile Bingo Operator.
Following the successful start of 2013, mFortune promises there are no signs of stopping and announces more big things to come in 2013/2014. The company extended special thanks to its affiliates whose loyalty and contribution were instrumental for the overall performance.
Also, the company has recently introduced another innovation - an HTML mailing template accessible through the "marketing tools" enabling utilization for users' databases. Moreover, the company is offering assistance for pulling the tracking mailer or anything else needed for mFortune campaign.