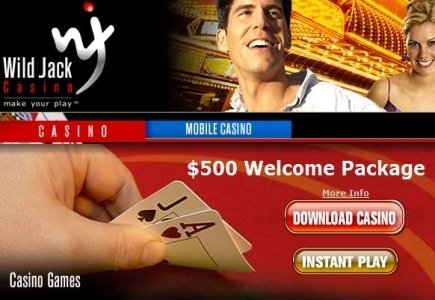 An innovative mobile casino platform offering 24 games in full HD has been launched by Microgaming powered Wild Jack Mobile Casino.
The new platform is designed for Android and Apple smartphones and tablets so as to make maximum use of the device's screen size and provide intuitive navigation when moving between game screens. Moreover, it enables instant play directly from the mobile-optimized website which momentarily identifies the player's device and delivers the ideal format for it.
The Casino Manager Mary Wise commented on the launch:
"This new platform is an important achievement for Wild Jack Mobile Casino. iOS and Android devices continue to dominate the market and the number of new mobile users grows each month. This new mobile casino platform will deliver the most dynamic and thrilling gaming experience in the industry for players with these popular devices."