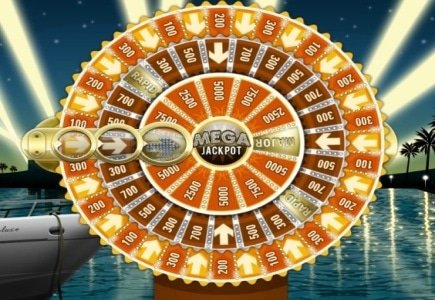 It was an amazing stroke of luck that made a 30 year old father a wealthy man after he wagered only €0,30 to win one of the super jackpots in Vera&John's Mega Fortune and take home €55,760. Issa played carefully to prove that it is not impossible to win big no matter how much you put at stake.
After making a deposit of only €10 at Vera&John Casino, Issa maintained the balance on his account by scoring a few occasional wins. Two months later, Issa made a historic decision. Opting for the world record slot Mega Fortune changed his life. The Rapid Jackpot of €55,760 was added to his account.
Interestingly, Issa played and won during a short break at work, confirming yet again that there is no particular time or place for the lucky strike.
He recalled the moment when he realized he won the jackpot: "The first thing I did was to call my girlfriend to tell her that all of our debts were paid off. She didn't quite understand what I was talking about." The tears of joy followed his excited explanation of the recent developmenst.
Although Issa always thought of himself more as a poker player than a casino player, he decided to try his luck in a new environment after he saw Vera&John's TV commercials.
- I never actually believed I would be a winner. I knew of course there was a chance, and I would be lying if I said I didn't have my hopes up. That is also one of the reasons that I chose Mega Fortune because you don't have to wager a lot of money to win big. Just look at me, I'm sitting here with more than €50,000. I'm so happy, he says.
To the question how he will spend his winnings, Issa answered that he plans to pay off his debts and then treat his whole family to the Disneyland Paris experience.