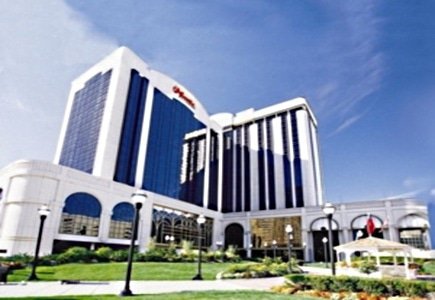 After delays in the licensing process, the acquisition of Atlantic Club Casino in New Jersey by Pokerstars parent The Rational Group has been put on a hold.
The Wall Street Journal reports that the agreement between Rational and Atlantic Club Casino parent group Colony Capital LLC inked January this year provisioned that Rational should obtain an interim casino licence from the New Jersey regulators by April 26, 2013. As the deadline has expired, the agreement has become null and void.
Still, there are no obstacles for the parties to renew their agreement, though this time the defined timeframe should be more realistic based on the regulatory delays and in view of the discouraging actions by the American Gaming Association. As per the New Jersey regulators, the regulatory and licensing framework to support the new legislation could be ready for implementation in November 2013.
It is important for Rational to complete the acquisition of Atlantic Club in order to book the first-class seat in the newly legalised online gambling regime in the state. The recent obstacles in the progress of the deal have given rise to rumors that Colony may be pressuring Rational to increase its offer for the Atlantic Club business.