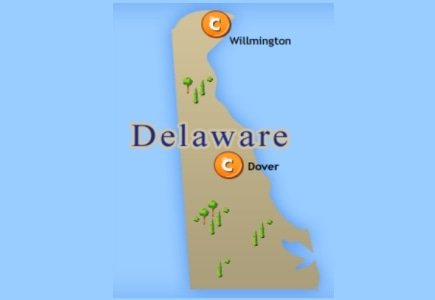 Only two months following the issuance of its Request for Proposals, the US state of Delaware finished the suppliers' selection process choosing WMS subsidiary Williams Interactive, 888 and Scientific Games within its intrastate online gambling legalisation program.
The US state set an operational date of end 2013, and the multiparty bid by three experienced companies is expected to help it achieve that.
WMS and Scientific Games are progressing towards a $1.5 billion acquisition merge. Also, as per the terms of the agreement inked mid-2012, WMS will market and distribute 888's online poker solution to land-based casino customers in the US legal venues, initially with a play-for-fun offering.
The two companies made it clear that the agreement enables immediate launch of a real money offering as intrastate or federal online gaming regulations are finalized and upon licensing by appropriate gaming authorities.
Additionally, the agreement provides for the creation of an interoperable platform to enable an integrated experience between 888's online poker solutions and WMS' online casino solutions incorporating WMS gaming content and capabilities intended for play-for-fun apps and appropriate wagering solutions.
Both 888 and WMS successfully submitted applications to Nevada's state Gaming Control Board for interactive poker licenses in the State of Nevada earlier this year.