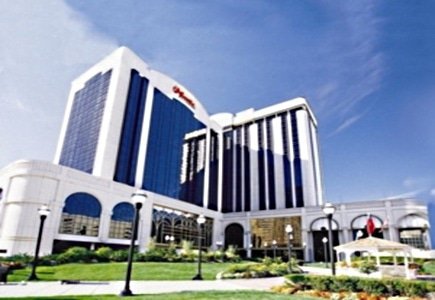 Following the Wednesday news that the purchase deal between the UK parent company of PokerStars and Atlantic Club collapsed due to the deadline expiry, the former company confirmed that it still wants to buy an Atlantic City casino.
According to the Associated Press news agency, The Rational Group representative said late Thursday that the company wishes to renew its deal to purchase The Atlantic Club Casino Hotel.
It seems that Rational had expected the closing deadline for the sale to be prolonged, according to the statement given by the spokesperson for the Isle Of Man-based company, Eric Hollreiser.
"Several days ago the Rational Group received a purported notice of termination of this agreement from the current owners of the Atlantic Club," Hollreiser told Associated Press.
"It was the Rational Group's expectation and understanding, based on the ongoing dealings between the parties, that the closing date would be extended to allow the transaction to be completed. The Rational Group remains entirely committed to resolving this situation and to our investment in New Jersey."
COO of the financially troubled Atlantic Club, Michael Frawley, remained silent Thursday night, despite being asked to comment the latest developments.
Atlantic Club casino is in the ownership of the LA-based Colony Capital, which inked the sales agreement with The Rational Group last December. Since then, New Jersey casino regulators have been reviewing the Rational Group's intention to buy a casino, but no decision was announced.
At the same time, the land casino trade body, the American Gaming Association attempted to interfere in the licensing process in order to discourage the deal. Also, industry analysts are speculating that land casino companies are also interested in keeping Rational out of the US market for the fear of internet competition.