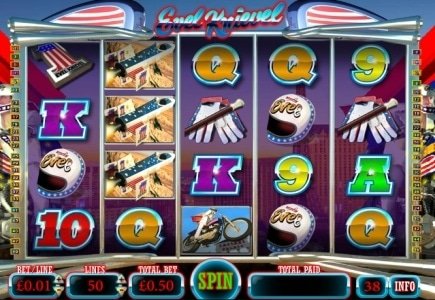 The latest internet slot released by Sky Vegas on mobile and web portals is a real treat for the adventure seekers and motorcycle fans as it is based on the legendary achievements of Evel Knievel, a heroic motorcycle stunt rider.
Powered by a Blueprint Gaming slots engine and created by UK web and HTML5 mobile games developer Core Gaming, the game is sure to attract the player attention as the Evel Knievel branding currently dominates both Sky Vegas gaming portals.
Last year, Core Gaming signed a five year exclusive contract with the Knievel estate to develop online slot games around the brand via Event Merchandising.
"We have delivered several games to the Sky Vegas portal over recent months and have also been contracted to convert other existing titles to mobile over the next year, but to deliver web and mobile versions of our own proprietary content to such a prestigious operator simultaneously is a major achievement for us," managing director Justin Chamberlain said on Friday.
The late Evel Knievel is a synonym for an American legend. Despite his humble origin, he managed to rise to the worldwide glory as a King of the Daredevils, Last of the Gladiators, Godfather of Extreme Sports, Guinness Book of Records holder for the most broken bones. His unprecedented reputation of an enigmatic folk hero never ceased to attract attention.