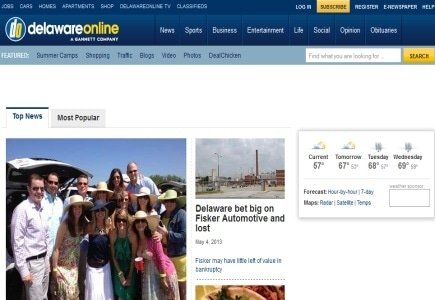 Focusing on protection of the existing gambling industry's interests and promotion of the advantages the industry brings to the US economy, Bennie Thompson, a Democrat from Mississippi, and Joe Heck, a Republican from Nevada, started recruiting their political counterparts for a re-established Congressional Gaming Caucus, the publication Delaware Online reports.
The US Congressmen have joined efforts to revive the project, which has become actual in the light of the intrastate legalization of online gambling and new land-based casino development in some US states.
Greg Lemon, a spokesman for Heck, explains that the two politicians plan to call a meeting in upcoming weeks "...to drum up more interest in membership. We're still in the recruiting phase and working on finding interested members."
Their strategy relies on the claims that the industry creates thousands of jobs and spends millions of dollars in local communities, with 820,000 jobs created in 212 congressional districts in 2010 only.
According to Heck, it's necessary to keep the subject of gambling at the "...forefront of the congressional conversation," to "...advance responsible federal policies that will allow the gaming industry to continue to thrive as the national job-creating engine it is."
More support for the gaming caucus revival comes from Holly Wetzel, a spokeswoman for the American Gaming Association, who says that more than half the members of Congress represent districts in states that have regulated legal gambling.
The caucus was approved by the House Administration Committee in March this year.
"It seems likes its expanding pretty rapidly. It's an opportunity to bring members from states who have a renewed interest in gaming issues into the fold," Lemon added.
Wade Duty, executive director of the Louisiana Casino Association, which represents 17 commercial casinos in the state concluded that "the timing is right."