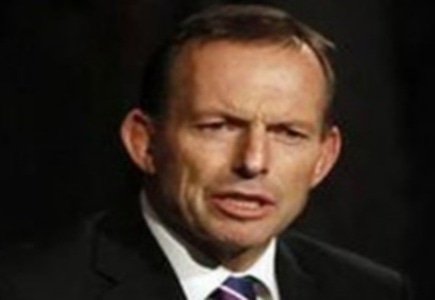 According to the leader of Australia's official Opposition, Tony Abbot, should his party get into power in the Aussie elections in September, sports betting ads could be more strictly regulated.
In an interview with ABC news, Abbot specified that his party considers the broadcast of live betting odds during sports events problematic and that they will particularly address this issue if the industry does not police itself.
He was reported as saying: "If we don't see the industry itself dealing with this problem then, should the coalition win the election, we will deal with it." He also added that his party would ban live odds from being broadcast half an hour before kick-off.
Sarcastically, ABC noted in the interview that there are no limits on political advertising, illustrating that with an example in conclusion of the interview with Abbot.
Nevertheless, the amounting political criticism of sports betting advertising in Australia seems to have prompted the industry to consider guidelines for advertisers.
In related news, in light of one of the biggest scandals in Aussie horse racing history and allegations that a reputable horse trainer Gai Waterhouse leaked information to her bookmaker son, a steward's inquiry has begun in Sydney, when it was learned that Kiwi-bred More Joyous was on antibiotics and had a sore neck in the days leading up to the race, which officials and the owner weren't informed about.
Further investigations will continue in the affair to confirm that the horse was indeed unwell, and to establish whether the allegations that Gai Waterhouse gave that information to her bookmaker son Tom Waterhouse, but not the horse's owner John Singleton are true.
The inquiry will see twenty people provide evidence on the affair, including famous rugby league player Andrew Johns.
Johns will reportedly give a written statement about his conversation with Tom Waterhouse.