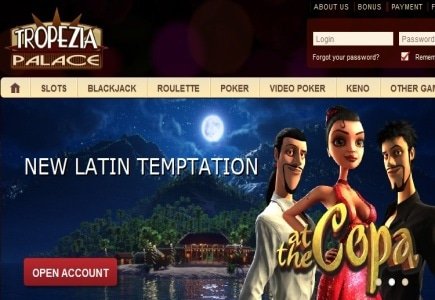 The first big win has been hit on Sheriff Gaming's new slot, Piggy Bank, when a lucky lady from Switzerland, identified as Michelle, hit a Euro 90,000 win on one $100 bet at Tropezia Palace Casino.
The player hit a multiplier bonus round, which led her to the big prize, which could be even bigger had she had more luck – namely, Michelle was only one symbol away from winning an incredible 560 thousand Euros!
Nevertheless, the 72 year old soon to be grandmother seemed pleased with her win, of which she said: "I could not believe my eyes! I honestly thought it was a joke at first and would never get the money. Imagine my surprise when I saw the amount land in my bank account."
About plans to spend her winnings, Michelle said: "I want to spoil the people I love. My daughter will give birth soon, so I want to get her something very special for the occasion. Then I plan on heading out to the end of the world, first class, at a five star hotel, and enjoy a little luxury!"
Furthermore, she also expressed utmost satisfaction with the service she's getting at the casino: "It's a pleasure to play on your site. I have recommended to several friends the quality of all of your services and also your many very attractive games. Thanks to the whole team."
Such a big win only weeks after the release of the new slot triggered comments from Tropezia Palace Casino Manager Jean-Pierre Lafitte who said: "We love success stories. It's great to see our players enjoy all the games we have to offer - especially as we recently increased our offering from 120 to over 700 games. 3D slots like Piggy Bank get our customers excited about playing and, as Michelle has proven, are as great fun for the younger as much as for the older generation."
It was added by Eric Roskamp, spokesman for Sheriff Gaming: "Our congratulations to Michelle for this big win! We are happy to hear she enjoyed our latest game and we always strive to provide the best slots that will give casino players the most entertaining experience. The intricacy of the bonus rounds and multipliers has made Piggy Bank a big hit with players worldwide."