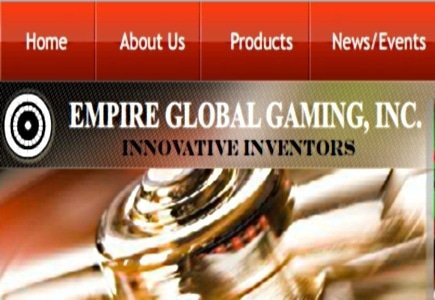 According to a statement issued this week by the Nevada company Empire Global Gaming, Inc, its new patented gaming technology has been approved for distribution through licensed vendors by gaming commissions in several US states and has passed inspections by Gaming Laboratories International (GLI).
"Empire Global Gaming, Inc. is now in a position to potentially license its proprietary and newly patented online games to online gaming companies that are rapidly growing internationally and are beginning to grow in the U.S.," it is said in the company statement which also reads that Empire Global is well positioned to take advantage of the evolving situation with online gambling in the US.
The company is incorporated under the laws of the State of Nevada, offering custom game manufacturing and gaming solutions, and consulting and advisory services to the gaming industry.
As its founder and president, Nicholas Sorge Sr. commented: "I am excited that we are expanding our potential to grow into these worldwide global markets and make significant inroads into the expanding world of online gaming."
In addition to this, the company statement reveals: "We hold exclusive licenses for proprietary Class II and Class III grade Table Games for use in the home and casinos, as well as the rights to several other innovative board, dice, card and electronic games for use in the home and casinos.
"We hold licenses for eight patented Class II and III Casino Grade Mechanical & Electronic Games. The games include (i) proprietary 20 sided dice game, (ii) combination game of poker and blackjack, side bet blackjack, and (iii) five patents covering roulette. We also created a new proprietary variation on the standard deck of playing cards (patent pending). We anticipate that these cards will be used in retail and casino sales."