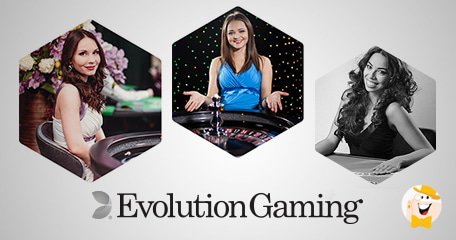 Based on a deal closed with Unibet, a dedicated online Live Roulette service has been provided by Evolution Gaming for Unibet's Belgian operation.

The table is hosted in a dedicated environment and branded exclusively for Unibet at Evolution's Riga studios, and it features both male and female native speaking Flemish dealers.

The new Live Roulette offering in Unibet joins the existing Unibet's dedicated environment, one of the largest at Evolution's central production studios, which serves Roulette and Blackjack to punters in a number of countries.

Also, this is a valuable addition to Unibet's already integrated Evolution native speaking Venezia Roulette and Svensk Roulette services offered in Italy and Sweden respectively.

According to Dennis Marien, Unibet's Belgium Country Manager, "We have seen the vital role that experienced native speaking dealers can play when launching a new online service into newly regulated markets. We are keen to make a big impact in Belgium from the very start, and to secure significant market share. That's why we have chosen to go with a fully localized offering from day one. Evolution has the strongest possible track record of working with operators to gain first-to-market advantage, and they had the optimum localized solution for Belgium, so we were able to move very quickly."

It was added by Sebastian Johannisson, Evolution's Head of Account Management that "Evolution has provided its Live Casino to Unibet since 2009. We're delighted that our experience in delivering localized, customized solutions fits so well with Unibet's growth strategy across Europe. They have seen the success we have achieved in other newly regulated markets by using native speaking dealers and they have invested in that model. The new Flemish dealers for Unibet bring the total of native languages offered on our shared and dedicated tables to 10, making the Evolution language offering the richest in the Live Casino market."