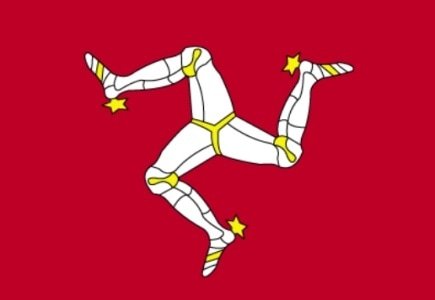 This week, the Isle of Man's Minister for Economic Development, John Shimmin MHK, announced the appointment of an experienced online gambling industry executive, Peter Greenhill (60), as the regulatory jurisdiction's new head of e-gaming development.
Greenhill, who was selected in a public recruitment process, will formally take up the role in June 2013. He holds a BA (Hons) degree in Banking and Finance, and prior to this he worked as CEO of Betex - a Chinese lottery firm, he was also an executive consultant for Pagasus Consulting Ltd for four years, and chairman of Mobile Sports Ltd for another three years. He also consulted for Camelot, the UK National Lottery operator, for Gala Coral & Leisurelink, and was MD of London-based TCS John Huxley Ltd Europe, and Cyberview.
Furthermore, before becoming such an expert in the gambling industry, Greenhill worked in managerial capacities for UNiSYS Corporation, ARBAT, Internet Systems Corporation, Credit Lyonnais and the GE information services company, Geisco.
Regarding Greenhill's appointment, the Minister noted that "E-Gaming is hugely important to the Island's economy, representing around 8 percent of our national Income and directly employing around 800 people. The Island is well established as a world-leading centre of excellence for e-gaming and this appointment is a vital one to help maintain and grow our successes in this sector.
"I am very pleased we have been able to attract someone of the calibre and experience of Peter Greenhill to this key role. He will lead the implementation of a new gaming strategy that has been developed in conjunction with the private sector and which indicates this sector offers significant potential for further economic growth and job creation.
"Peter has over 17 years of experience within the gaming industry and has developed an extensive network of industry contacts around the world. He is joining the Department at an exciting time with the new strategy ready to be rolled out and many potential new businesses enquiring about setting up on the Island. His role will be key to exploiting these opportunities and enabling growth in jobs and of the Island's profile as a leading international business centre."
Greenhill also expressed satisfaction about the opportunity to further develop the Isle of Man's e-gaming infrastructure and regulations: "The Island has an unrivalled reputation for the quality of its gaming legislation, its technology infrastructure and its "can do" attitude and I look forward to moving to the Island very shortly to take up this exciting position," he said.