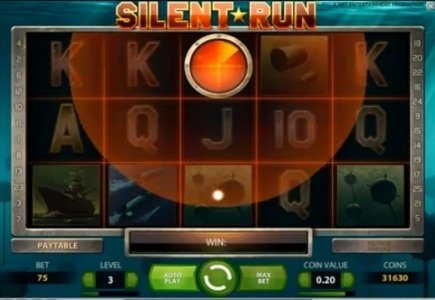 The same day when Vera&John Casino presented a new release, the Silent Run online slot, their lucky punter identified as Johan hit a massive win while spinning the slot's reels.
As a fan of new games, Johan used the free spins offer for the submarine-themed slot and enjoyed the game so much that he decided to continue playing – a great decision indeed, as he ended up winning Euro36,032!
Johan is known at Vera&John's as one of their most loyal customers, who really appreciates new releases and accompanying promotions at his favorite casino. And even though in this case the promotional 10 free spins didn't win him any money, when he continued playing he saw two massive wins – one of Euro 11,857 hit in a single spin, and the other one just 8 minutes later for Euro 24,175.
Commenting on his win, Johan said: "It all happened so fast and I'm stunned and relieved at the same time!" He also specified that it's the kick out of winning the money what draws him to the whole online casino experience, but that all that extra money in his account does feel pretty good as well.