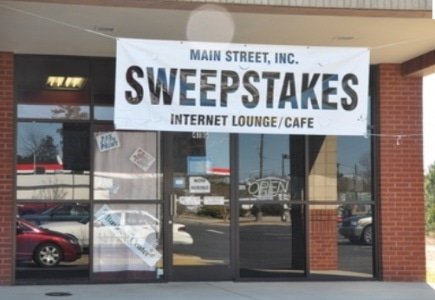 A police raid on a central city Computer Crazy internet café resulted in the confiscation of a hundred computers and other evidence on the grounds of "sweepstakes" style online gambling.
The raid by the local police and a multi-agency force of state and federal investigators followed four months of investigation and began when the police department's Special Investigations Unit was told by patrol officers of suspicious activity who received complaints from neighbouring business owners.
According to Sgt. Alex Neicu of Tracy Police Department, the reports triggered a confidential operation which indicated that gambling offences were being committed.
"As far as we could tell there was no legitimate, non-gambling use of the business," Neicu said.
Investigators visited the home of the internet cafe owner, but would not give away his identity to the media. There the police seized about 50 computers, another various 50 machines and documents along with $65,000 in cash.
The agencies involved in the bust included the California Department of Justice, the Department of Homeland Security, the Employment Development District Office and the Department of Industrial Relations.
As Neicu said investigation into the gambling operation is continuing and the results will be forwarded to the San Joaquin County District Attorney's office.