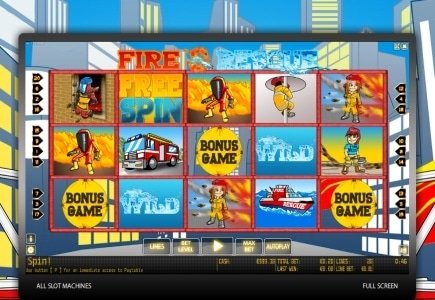 A fire-fighting new release has been presented by World Match as the latest addition to its HD gaming portfolio.
The slot in question is titled Fire Rescue HD, and in it brave firemen rescue people from burning buildings.
Some of the game's special features include Free Spins, Wilds, Autoplay, Fast Play and Spin Stop, as well as an interactive bonus round in which players need to save people jumping out of a building.