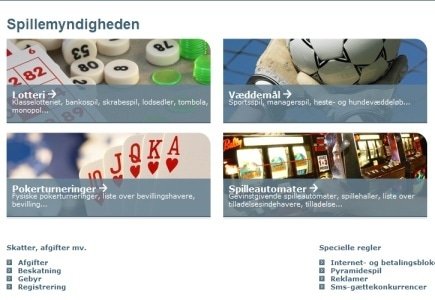 The information meeting where the Danish Gambling Authority (DGA) in collaboration with the Danish Online Gambling Association (DOGA) will present the new draft guidelines for marketing of gambling bonuses by the betting and online casino industry is scheduled for June 13, 2013, in Hellerup, north of Copenhagen.
The DOGA and Tivoli Casino will host an industry night on June 12, at the Tivoli Gardens. The attendance of Government representatives and gambling industry stakeholders is expected.
The DGA has added to the language requirements for licence holders to provide on their websites the following gambling information in Greenlandic, by a September 1, 2013 deadline:
- The deadline for obsolescence of the prize claim.
- How the player can complain to the licence holder.
- A licence holder must present its licence from the Danish Gambling Authority on the front page of the website.
- It must be clearly noted that individuals under age 18 are not allowed to participate in online gambling.
- Information, prepared in cooperation with a treatment centre for gambling addiction, about responsible gambling and the potential harmful side effects of gambling, as well as contact information to Greenlandic treatment centres for gambling addiction.
- Information about the Register Of Voluntarily Excluded Players (ROFUS).
Operators are also required to state in Greenlandic that self-test on gambling addiction is accessible, with the possibility of self-exclusion from gambling, temporarily or permanently.
Last but not the least, players have to be well informed that the licence holder has a function available to players which makes it possible to set daily, weekly, and monthly payment limits.