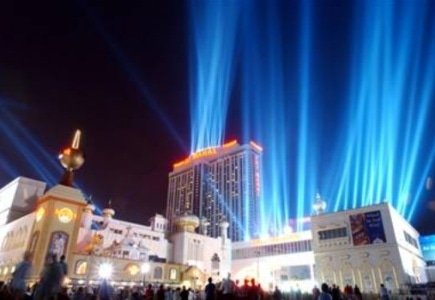 A panel of Wall Street analysts presented their view to the investment community at the East Coast Gaming Congress that Internet gambling could be a solution to the Atlantic City seven-year losing streak.
The Wall Street experts suggested that Internet gambling in the state could deliver $600 million in annual revenues, and allied to other developments such as the $35 million Margaritaville-themed complex officially opening this week, the online gambling initiative in the state could help stabilise and improve the situation.
Supporting the idea, influential Macquarie Capital executive David Berman said: "I'm probably one of the more bullish people on this. It's a big boon for Atlantic City and New Jersey," and John Burzichelli, New Jersey Assemblyman, added that after six consecutive years of decline in gambling revenue online wagering could be the key for the revitalisation of Atlantic City.
Although Burzichelli expressed his doubts that Governor Chris Christie's predictions of $180 million in annual tax revenues would be achieved, he believes there will be "new money and new excitement."
Additionally, taxes from internet gambling would go towards state programs benefiting New Jersey's senior citizens and disabled residents.
The high profile gambling lobbyist William Pascrell III, forecast that Internet gambling will create 2,000 new jobs in New Jersey in the first year alone, while RBC Capital markets md John Kempf estimated that Internet gambling could be a $500-million-to-$600-million-a-year market for New Jersey.
According to the CEO of land gambling giant Caesars Entertainment Gary Loveman, whose company is actively involved in developing online gambling business opportunities, gamblers are becoming increasingly proficient on computers and communication devices and channels, so websites would have to be responsive to player requirements.
Loveman also said that although he hopes for a federal solution to the online gambling legalisation problem, his company was prepared for all eventualities.
Discussing the prospect of interstate compacts, the consensus appeared to favour a system where states that already started legalisation should be able to negotiate player-sharing deals with like-minded states, and an analyst Gil White suggested that New Jersey could emerge as the regional hub for online gambling, bringing additional benefits to the state.
Eugene Johnson, a senior vice president of Spectrum Gaming Group, thinks online gaming operators in NJ will have to engage their marketing skills in supporting online gambling activity, focusing on a younger, wealthier and better educated punter than the typical customer at land-based casinos.
Claiming that Internet gambling will definitely expand the market president and CEO of the Boyd Gaming Corp. Keith Smith, who has already made pertnership deals with leading online gambling companies in Europe, said: "It is a way to bring a new customer here - a customer who has not made Atlantic City their destination of choice for entertainment."
As several panelists noted online gambling gives New Jersey a major advantage over other legalising states because of its large gambling population, and the online gambling law has not restricted the offering to just online poker.