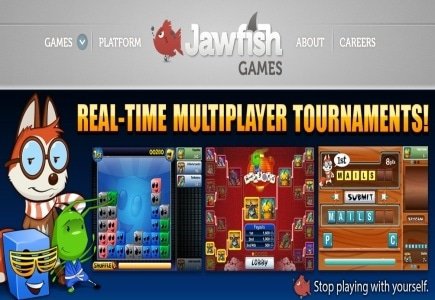 The latest innovation by Jawfish Games, a social gaming company, is a new real-time, multiplayer tournament service that will work across all platforms and enable punters to compete against friends and strangers on iOS, Android, and the Web.
The service will launch with two of the company's top games: Jawfish Poker and Jawfish Words. In tournament mode, Jawfish Poker allows punters to play against other players on virtual tables similar to the World Series of Poker.
The Jawfish platform has recently been debuted and almost instantly awarded at the LAUNCH Festival. It is built for mobile and works on iOS devices and Facebook simultaneously.
According to the company CEO Phil Gordon, more real-time competitive game offerings will follow soon.