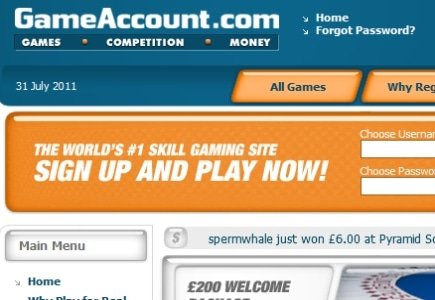 Joining the online gaming systems and content developer GameAccount's North American team as a regional president is 46-year-old Julius Patta, the company announced this week.
Prior to this, Patta served as chief technical officer for Aristocrat, and his other achievements include the following: he founded and operated one the world's first internet gaming technology companies, PlayStar Inc; In Europe, he founded and operated a national VLT gaming route Slovenske Loterie a.s.; In USA he founded and developed a games and systems publisher Digital Game Systems Corp.
In his new position, which he will take over from July, he will be in charge of developing a comprehensive support infrastructure for GameAccount's partners and customers.
According to Dermot Smurfit, GAN's chief executive, to whom Patta will report, "With an extensive background in gaming operations, technology, business development and entrepreneurial leadership, Mr. Patta represents a new breed of gaming management, perfectly suited to develop our business in one of the world's most exciting, regulated, emerging Internet gaming markets."
Furthermore, Smurfit said that GAN is establishing a representative office in the United States, serving the parent company's operational, support and business development needs of North America, but that its core R&D will remain in London.