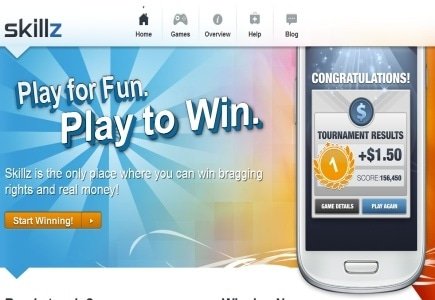 An announcement came this week that monetisation platform for mobile skill-based games Skillz has been downloaded more than a million times since its launch – i.e. in less than a month.
Apparently, the company's monetization method for mobile development studios enabling cash competitions in skill-based developments such as racing, puzzle and arcade games has attracted a lot of attention in a very short time.
According to Skillz, it has entered into partnerships with five additional independent developers and studios that will see its monetization method integrated into the games from Fluik Entertainment, G-Gee by GMO, Adam Schmelzle, Flying Wisdom Studios and Measured Software.
"Online gambling and mobile betting are big businesses, but until now, most Americans have been left out of the game. With Skillz, developers can offer cash competitions in skill-based games across the majority of U.S. states. There is a huge audience in the U.S. who want to play games for real money and we're working with studios like Fluik to make that possible right now," said Andrew Paradise, chief executive officer and founder of Skillz.