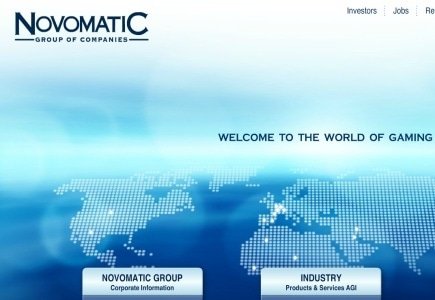 The latest novelty in the land and online gambling supply company Novomatic is that it has acquired Dutch companies JVH Exploitatie and JVH Gaming Products through its Austrian Gaming Industries subsidiary.
With the new offering in shape of JVH products which will now become a part of the Novomatic portfolio, the company will further boost its presence in the neighboring German AWP market, in which it already has a major share through its subsidiaries Löwen and Crown.
According to Novomatic spokesman, Hannes Reichmann, while JVH Gaming products are already exported into Germany, JVH Exploitatie operates in the Netherlands exclusively for slots in pubs.
Opining that the JVH products will also complement Novomatic's digital product line, he noted: "With the establishment of our subsidiary Novo Gaming Netherlands, we continue our strategic and dual acquisitions programme. Our own group brands, AGI, Astra and Bell-Fruit are market leaders in digital gaming and the products of JVH will complement this growing portfolio of products, especially in Germany."