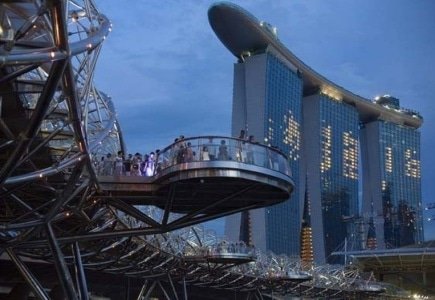 Under the new government-imposed requirements Singapore punters at the nation's land casinos will be restricted to a certain number of times they can play during the month. The regulation might prove as a double-edged sword driving them to illegal online gambling venues.
The number of visits a Singapore patron can make to local land casinos will depend on each individual's unique circumstances, although how this personal information is to be garnered or enforced is not clear. However, the government estimates that around 4,000 to 6,000 frequent gamblers will be impacted, and the restricted gambling list will be based on gamblers who are already known or have been flagged to government.
The Ministry of Social and Family Development said the new requirements will be administered by the National Council on Problem Gambling, which can impose visit limits on suspected problem gamblers, and can act on applications by relatives of gamblers who they perceive to be over-indulging.
There is a concern among problem gambling agencies that the caps may encourage potential problem gamblers to seek out alternative venues: "The greatest threat to problem gamblers now is online gambling, which is easily available - especially with today's smart devices - and still unregulated in Singapore," said one counsellor.
There are other potential risks as well, for instance punters could be driven to wager higher stakes or stay for longer periods at the casinos.
However, the Ministry of Home Affairs said that it will work with industry experts to look into measures to tackle online gambling.