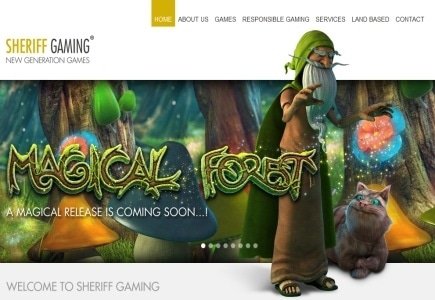 Bubble Group BV, certified by the Alderney Gambling Control Commission as a foreign gambling associate certificate holder offering gambling services on a B2B level, a subsidiary of Bubble Group Capital B.V. trading as Sheriff Gaming, is now a subject of a special investigation initiated by the same AGCC.
Reports of a large-scale investigations commenced in the Netherlands against Bubble Group BV and individuals connected with Bubble Group BV led to the Commission initiative to investigate whether the basis on which the company and its sponsors were approved remain correct.
The Dutch investigation involved over 150 investigators from the Dutch Prosecuting Authority, Kansspelauthoriteit Gaming Commission and Dutch Tax Authority who found three young millionaires - Michel Gregoire (32), Maurice Gregoire (34) and Stijn Flapper (34) - suspected of drug trafficking, money laundering, and illegal gambling.
The trio's involvement is being investigated with regard to the operation of seven online gambling websites named as Casino Amsterdam, Amsterdams Poker, Fruit Luck, Tanzoo, Jackpot Red, Triple Gold, Golden Ten, and Tanzoo. The dodgy operations went through the company Teletick BV, with annual sales of tens of millions.
All of a sudden, last week the Gregoires and Flapper hit the media headlines following what was termed as a "massive" raid on 80 houses and business premises in the Netherlands, Belgium, Germany and Spain, including 5 companies in Eindhoven, as well as over 100 bank accounts.
Stijn Flapper who owns shares in Teletick BV also owns the Bubble Group BV. His fortune is estimated at Euro11 million, placing him on the 34th position on the list of 100 richest young entrepreneurs in the Netherlands, while the Gregoire brothers are placed 91st and 92nd with Euro3 million each.
Annette Mak, the three men's advocate, said the trio denied all accusations in "this exaggerated" justice action which could ultimately prove to be detrimental to their business interests and the employees of those interests.
Arrests have yet to be made.