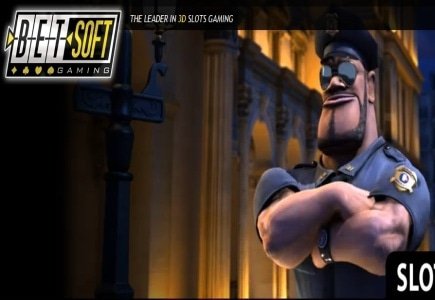 The latest novelty reported from online gambling developer BetSoft Gaming includes news that it has closed a partnership deal with Leo Vegas, which will be offering BetSoft's full ToGo portfolio of 3D mobile slots, mobile roulette and blackjack.
Betsoft said that their new partner is "...the clear front runner in mobile casino gaming and one of the largest casino operators in Scandinavia."
BetSoft's head of product development Anthony Locke added: "Leo Vegas is a leader in the mobile gaming market. Leo Vegas has one of the most user-friendly mobile casinos in Europe, which makes it easy for new players to begin playing our ToGo portable games."
On behalf of Leo Vegas, their spokesman, Phillip Kellin said that since his company offers one of the broadest suites of mobile games available, adding Betsoft products was a logical move: "We chose their ToGo collection not only because the games are truly amazing, but because they are strongly committed to a bold development and launching cycle. We know that their continual stream of 3D games will satisfy the broad and varied appetites of our players, who are always searching for a more immersive, 3D i-gaming experience," he stressed.