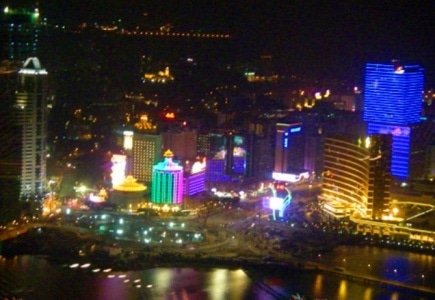 Chinese enforcement agencies have charged 17 Chinese nationals operating out of Macau as agents for online gambling operators on the island. The bust followed after a year of undercover investigations that revealed eight internet gambling websites accepting billions of yuan in wagers from mainland Chinese gamblers.
Estimates of the amount of wagering involved vary between Yuan 80 billion (around US$13 billion) and Yuan 63 billion (about US$ 10 billion).
Shou Fei (36), from Shanghai, is allegedly the principal defendant in the case that covers both online sports betting and casino action. He and his top lieutenant were allegedly on probation for similar offences at the time of the current bust, so could be sentenced severely,
Shou Fei has organised and managed an affiliate marketing-like structure which paid commissions to its members based on the losses of the players they introduced to the websites and according to court documents he personally earned at least Yuan 11 million (US$1.8 million) during the year he was being investigated.
Proceedings at the People's Court for the Huangpu District saw 10 members of the ring charged with illegal online gambling offences, facing up to three years of imprisonment, but not sentenced so far.